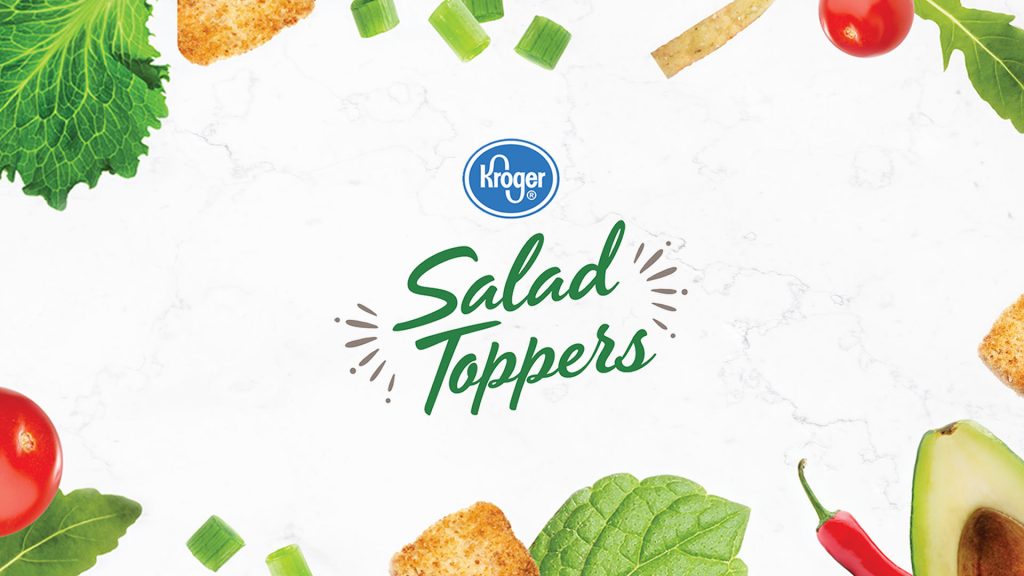 Kroger Salad Toppers
MIX  UP SOME FUN
Say bye bye to boring, and liven up those leafy greens! With Kroger salad toppers, you can add a little extra excitement to your healthy habits. Toss in a zesty crunch, a bit of bacon, or some cheesy garlicky goodness—flavor that's vibrant, beautiful, and full of life.
WHAT WE SAW
Working on Kroger's Salad Toppers line, we wanted to allow shoppers to bring home some fun. A lot of packages are one-and-done—you open the box, take out the product, then toss it. But Salad Toppers tend to stick around for weeks at a time. We wanted to create a line of packaging that looked right at home on the countertop, instead of being hidden away in a cabinet.
Get Started
Let's chat about defining your brand story and creating compelling packaging that wows.
START YOUR PROJECT TODAY

We champion and care for people, and the brands they bring to life.
Coach House is the strategic branding and package design group of the Olberding Brand Family. Our three brands, Coach House, Amplify, and Phototype, provide focused services and expertise to provide a seamless path from design to shelf.