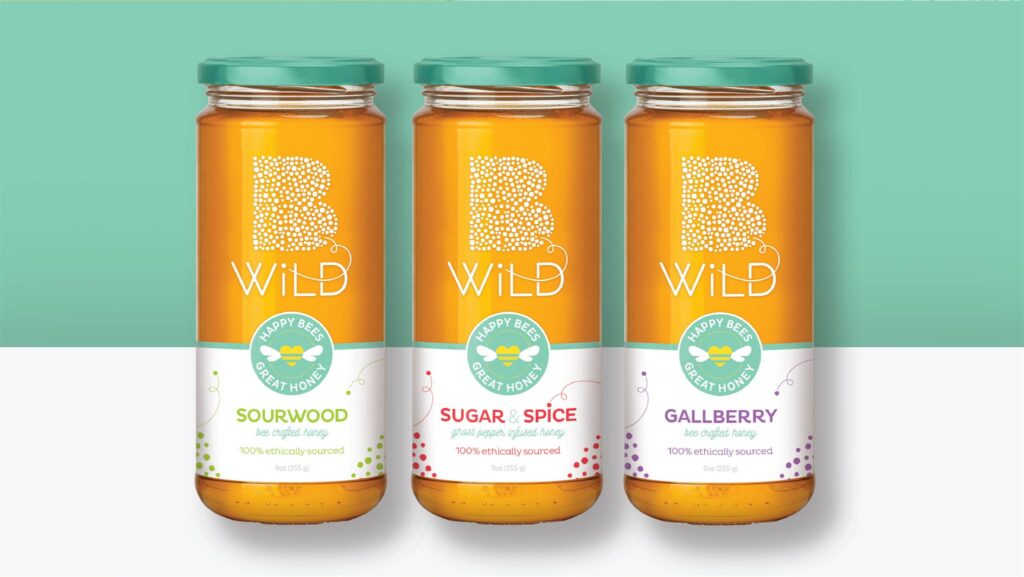 Bee Wild Honey Co.
HAPPY BEES, GREAT HONEY
For three generations, our family has valued caring for and preserving one of nature's greatest teachers—the honey bee.
Bees work in harmony to create something bigger than any individual. We work to promote a happy and healthy world in which they can thrive.
For our part, taking care of the bees is taking care of the planet, and those happy bees make delicious honey.
WHAT WE SAW
When we started working with Bee Wild, what we found was a small, locally-owned business that was passionate about their craft and their customers. They had visions of where they could go, but needed help reaching them.
We helped them refine their brand strategy, crafted a unique identity, and developed packaging that would stand out from the crowd, and highlight the premium products they were producing.
Get Started
Let's chat about defining your brand story and creating compelling packaging that wows.
START YOUR PROJECT TODAY We champion and care for people, and the brands they bring to life.
Coach House is the strategic branding and package design group of the Olberding Brand Family. Our three brands, Coach House, Amplify, and Phototype, provide focused services and expertise to provide a seamless path from design to shelf.