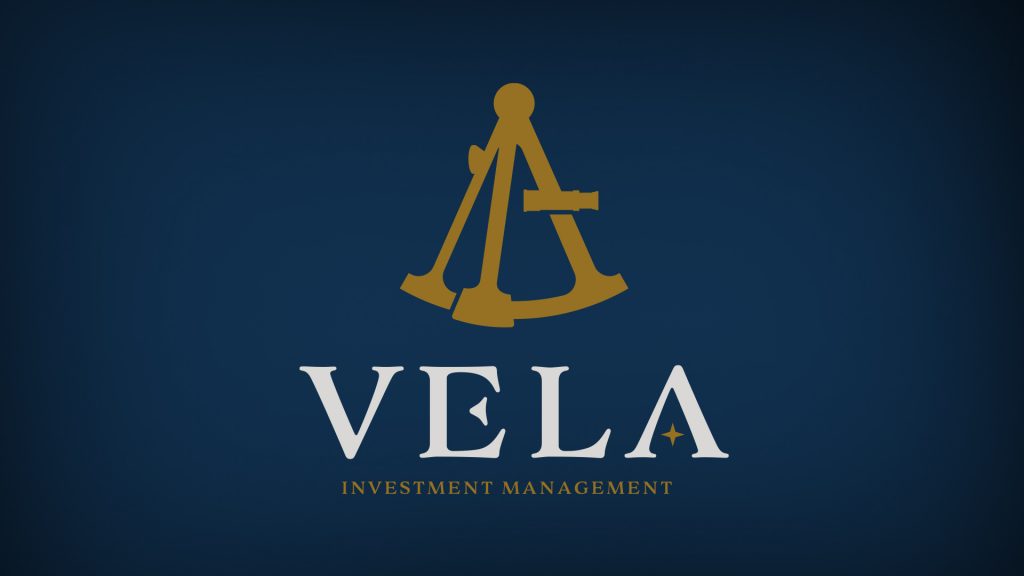 VELA Financial
LET US BE YOUR GUIDING STAR
Investing money can be overwhelming. VELA Investment Management is here to help you navigate through those daunting financial waterways. We bring order to the chaos with personalized service and custom-tailored portfolios to help you achieve long-term financial well-being.
We are VELA. We're here for you.
WHAT WE SAW
A small group of colleagues from the financial world had decided to leave their jobs at a large firm and strike out on their own. They wanted to combine big ideas and experience with small-time attention and customer service. They came to us with a name, but little else.
Their chosen moniker—VELA—comes from the constellation of the same name, and in Latin, refers to the sails of a ship. It was from here we took our inspiration. The idea of stars, ships, and navigating unknown territories sparked the idea of using a sextant as the basis of the new identity. Linking it with the brand—whose goal was to help their clients navigate their own financial journey—helped drive home the new company's purpose and instill in them the same confidence they hoped to bring to their clients.
Get Started
Let's chat about defining your brand story and creating compelling packaging that wows.
START YOUR PROJECT TODAY

We champion and care for people, and the brands they bring to life.
Coach House is the strategic branding and package design group of the Olberding Brand Family. Our three brands, Coach House, Amplify, and Phototype, provide focused services and expertise to provide a seamless path from design to shelf.