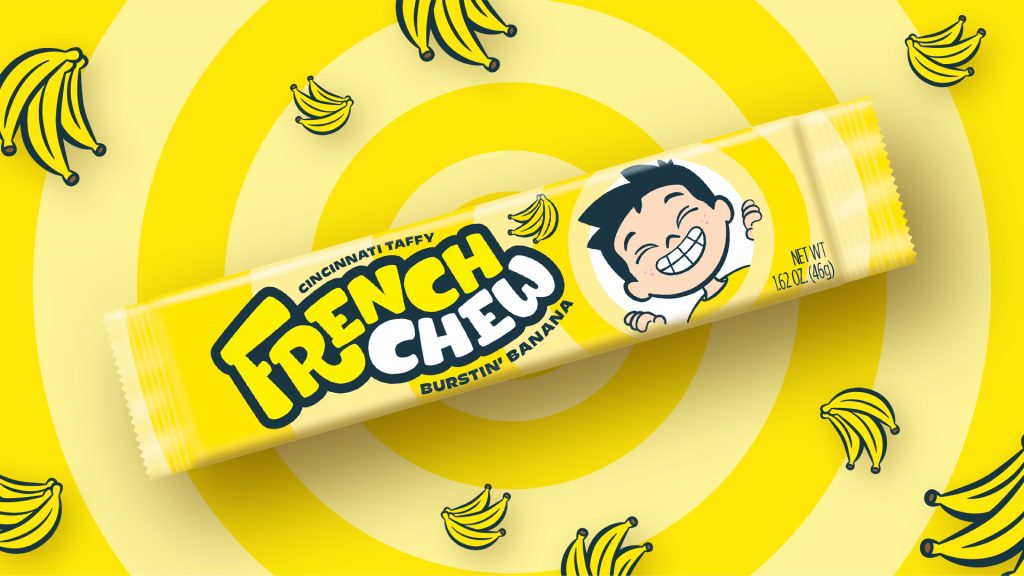 Doscher's Candy: French Chew
A NEW TWIST ON AN OLD FAVORITE
French Chew never left—but it's back all the same (and also…different!) Cincinnati's crazy classic has a bold new look that will still give grandma those "I remember when's…" while a whole new generation screams "let's see how far we can stretch it!"
So twist it, pull it, freeze it, snap it—however you chew, it's up to you.
WHAT WE SAW
With Doscher's French Chew candy, we had a classic—some may even say "untouchable"—local brand that wanted to rejuvenate itself. Our challenge: how do we breathe new life into a product to attract a whole new generation, while keeping in mind a generation that had grown up with it, and already thought it was perfect?
We walked that tightrope between new and nostalgia with care, helping Doscher's craft a new identity for their classic candy, and revamped packaging that brought a bright and colorful new twist on the classic design.
Get Started
Let's chat about defining your brand story and creating compelling packaging that wows.
START YOUR PROJECT TODAY We champion and care for people, and the brands they bring to life.
Coach House is the strategic branding and package design group of the Olberding Brand Family. Our three brands, Coach House, Amplify, and Phototype, provide focused services and expertise to provide a seamless path from design to shelf.